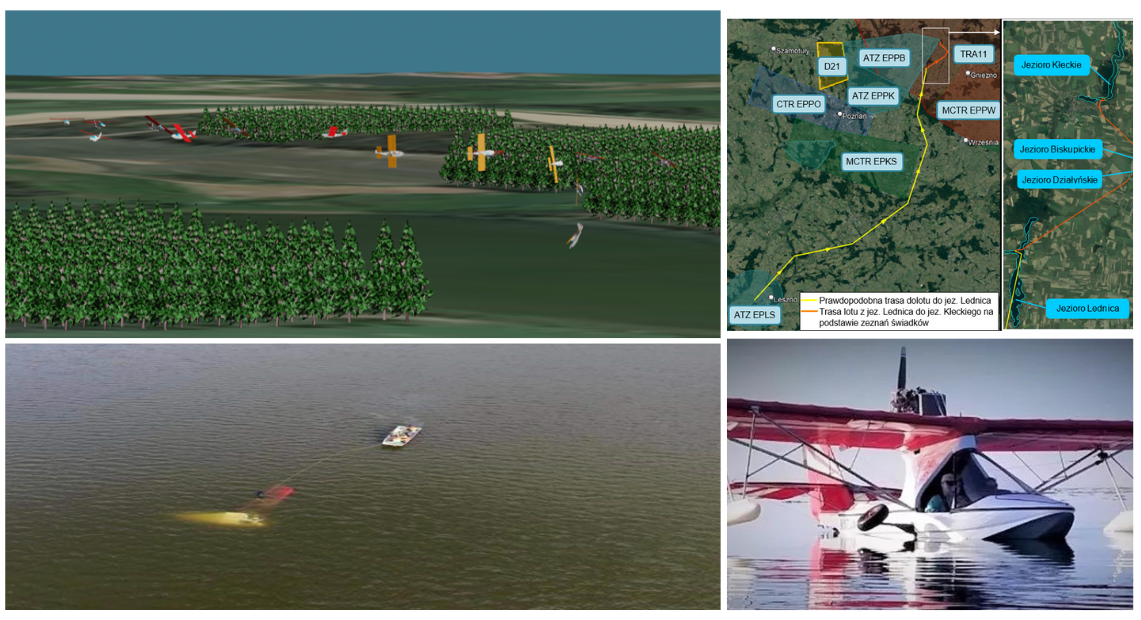 On 29 March 2022, the pilot (German citizen) of the Aventura II aircraft, N27ZX identification marks, began preparations for the flight at the EPLS aerodrome at 09:001 hrs LMT. CCTV camera recording from EPLS shows that the pilot personally prepared the plane for flight, started the engine, tested it, and then taxied to RWY 23 and at 10:17 hrs took off. Around 15:20 hrs near Kłeckie lake (lake located in Wielkopolska Voivodeship), the witnesses noticed a plane that arrived from the south. The plane first made a right turn at a low altitude, then steep turn to the left and around 15:24 hrs, during descent, it collided with the water surface. The plane overturned and partially submerged. Several minutes after the collision, the plane sank. Witnesses notified the emergency services about the accident. After arrival of divers from the State Fire Service, the plane was located in the water, and the pilot was found in cockpit. After recovery of the pilot, a resuscitation action was undertaken, but it was unsuccessful.
The most likely cause of the accident was exceeding of the maximum bank angle during turn, in the conditions when engine power was reduced due to
carburettors icing, which resulted in aircraft stall and spin.
Contributing factor: Significant wind speed, which caused turbulence behind terrain obstacles that resulted in an increase of the aircraft bank angle.
PKBWL has not proposed safety recommendations after the investigation.

Read the report.