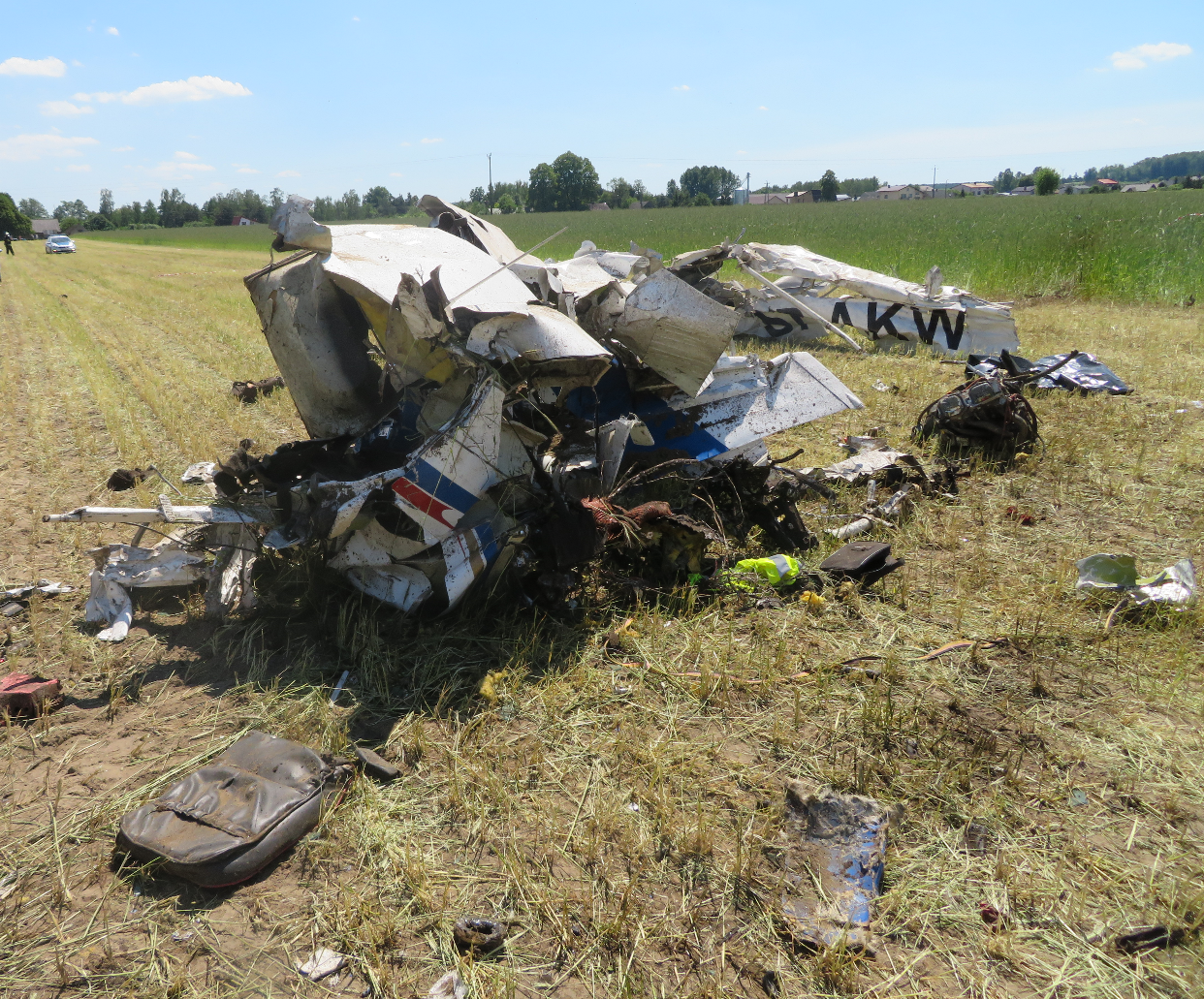 On 2 June 2022 a pilot, holder of LAPL(A) was performing an enroute flight with a passenger on a Cessna C-152 aircraft, SP-AKW registration marks. Most of the time the flight was uneventful, but after about 30 minutes, the plane descended and, accelerating along a trajectory of a gentle but tightening arc, crashed into the ground at high speed. The pilot and passenger died on the spot. The plane was destroyed, no fire occurred.
Cause of the occurrence:
Uncontrollable spiral resulting in collision with terrain. PKBWL was not able to determine a cause of the spiral.