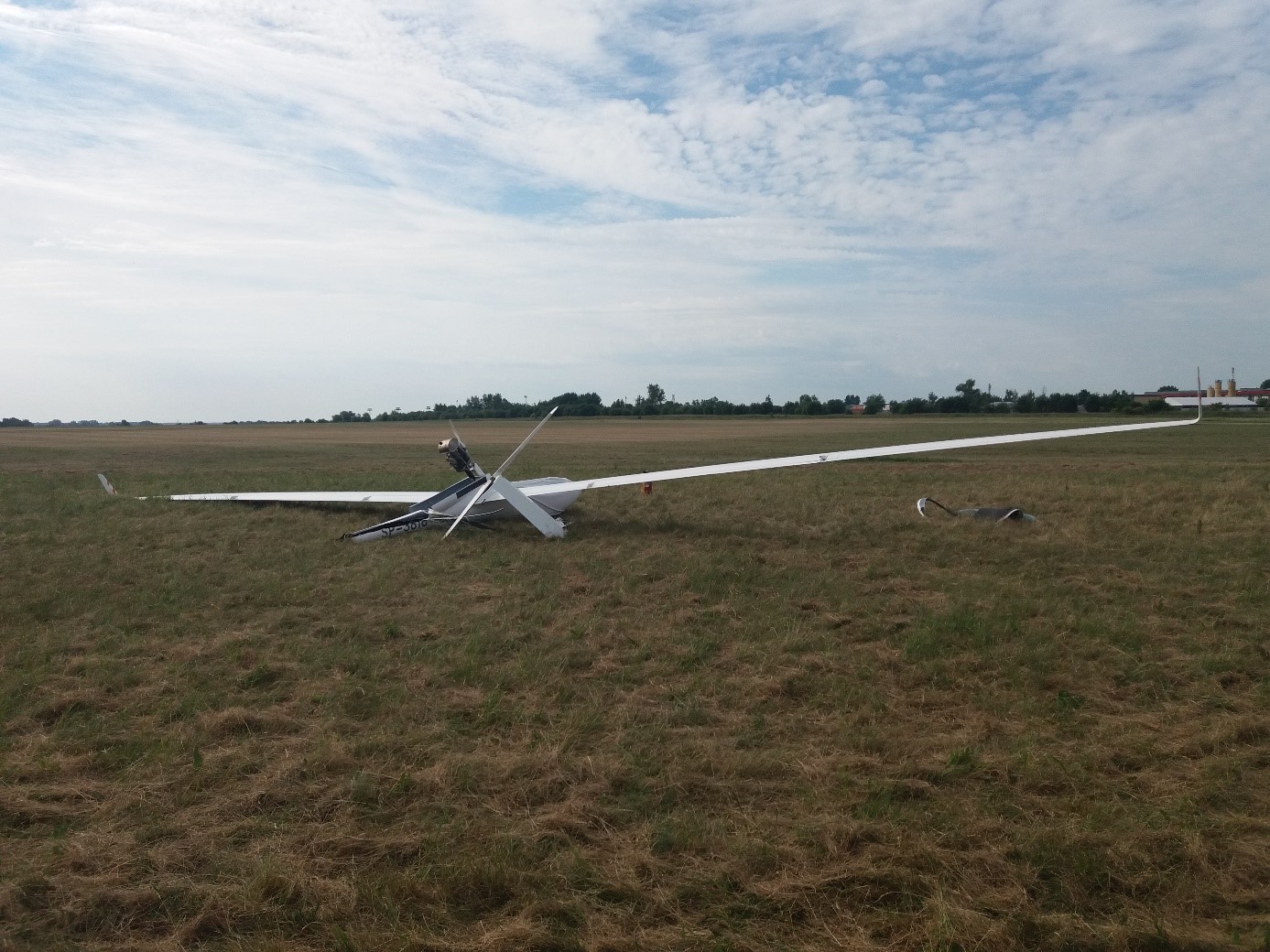 At about 12:30 hrs, when the sailplane was in the area of the first turn at a height of about 200 m, the pilot attempted to start the sustainer engine. The attempt was unsuccessful. While carrying out a turn to land at low height, the sailplane caught on the ground with its wing and subsequently collided with the ground.

The occurrence was reported to emergency services which provided first aid to the pilot upon arrival and subsequently transported him to a hospital in Lubin.
As a result of the occurrence, the pilot suffered serious injuries and the sailplane sustained substantial damage.
In the course of the investigation, the PKBWL established the following causes of the aircraft accident:
1) Lack of decision to abort the flight and land after a failed attempt to climb in a thermal.
2) Attempt to start the sustainer engine at a too low height, which caused the pilot to operate under time pressure in the final stage of the flight.
3) An attempt to make a 180° turn at a too low height.
After completion of the investigation, the PKBWL did not propose any safety recommendations.