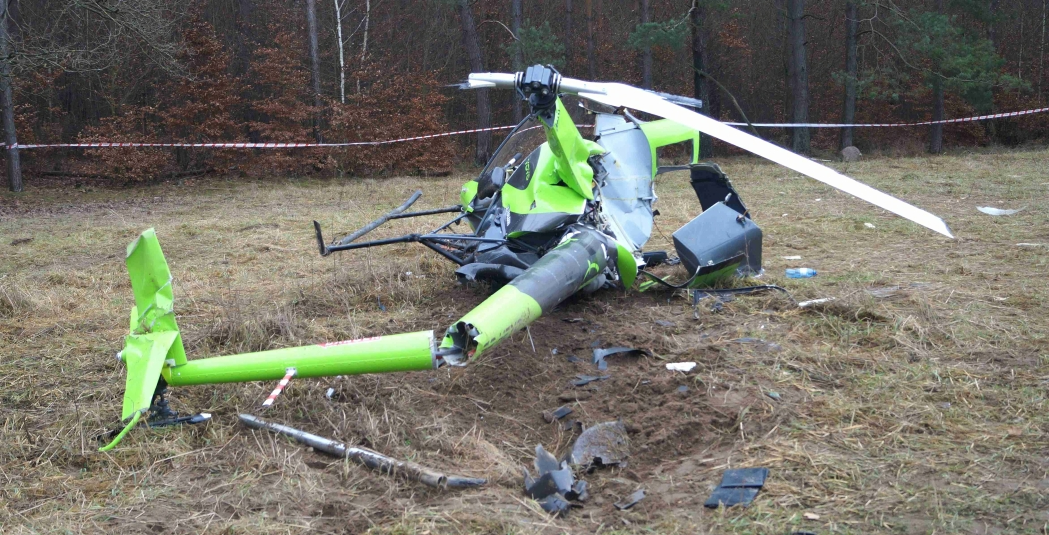 On the day of the occurrence at 13:20 hrs LMT a helicopter pilot (male, aged 51) took off in a helicopter with SP-HEYO registration marks from the Smętowo Graniczne airfield (located about 20 NM north of Grudziądz). The pilot did not file a flight plan and did not maintain communication with FIS Gdańsk.
At 17:45 hrs, the pilot's family notified the Police that the helicopter had not returned to the take-off place and that they were unable to contact the pilot. Rescue services initiated a search operation, and as a result, the wreckage of the helicopter and the pilot's body were found around 20:45 hrs in the vicinity of the Leśnia Jania village.
Taking into account a number of irregularities revealed during the inspection of the SP-HEYO helicopter by the ULC, and during the investigation of the accident conducted by the PKBWL, and also taking into account the decision of the ULC President of 30 August 2022 prohibiting operation of the SP-HEYO aircraft, the PKBWL has decided to refrain from further investigation of the occurrence.
It is particularly important that this is another occurrence in recent years which investigation has been abandoned by PKBWL due to similar irregularities related to the illegal manufacture, modification or operation of an aircraft built from unserviceable subassemblies of Robinson R22 helicopters.
PKBWL has notified the Police, the prosecutor's office and the President of the ULC about suspected infringement of regulations in force.