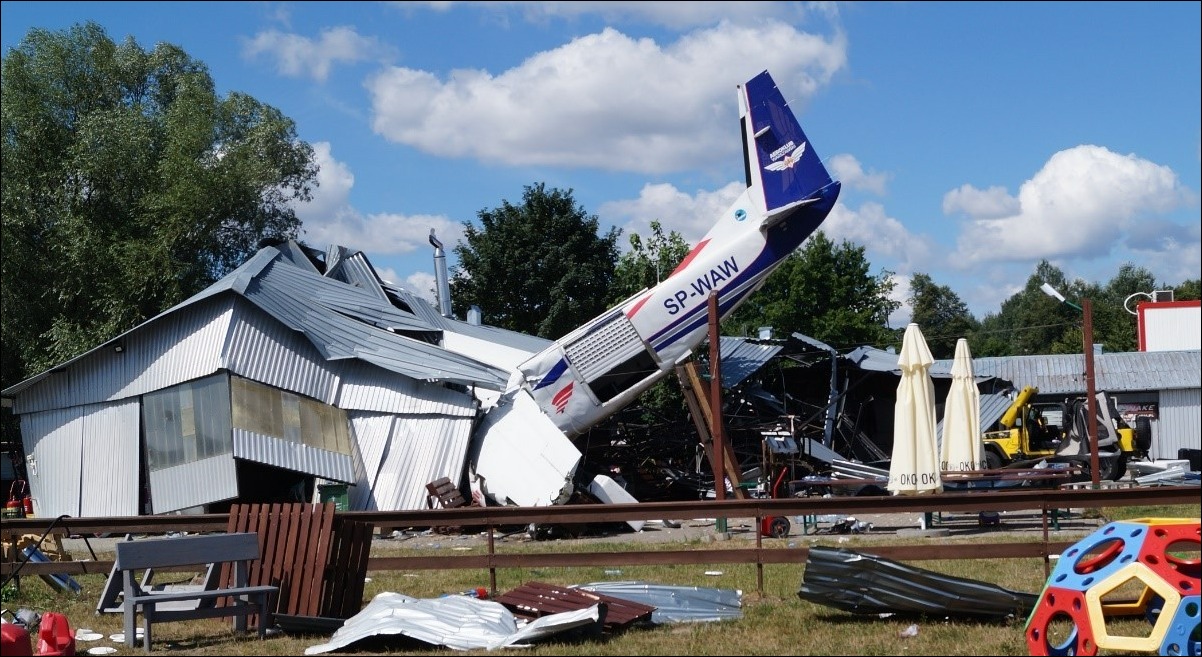 We inform that the preliminary report related to the Cessna 208B (SP-WAW) accident which occurred on 17/07/2023 in the Chrcynno airfield has been published.
As a result of the accident, 6 persons were killed and 7 persons sustained serious injuries. The airplane was destroyed.
The subjected accident is still under investigation of PKBWL team.